We are close to being done with the fort. Today we had a leisurely morning, had whole wheat butter milk pancakes and sausages for breakfast. At about 11:30 Jake and I got outside and started putting the roof on. The day I choose to roof the fort started out with a gentle breeze and stayed that way for most of the day. We had fun all day. My wife, GOD BLESS HER, after putting strawberry ice cream in the ice cream maker, went out and cleaned up the scrap wood pile that I've been making during the project... I was going to do it after the project. Anyway the wind started blowing harder and it got hot, did I mention we had fun all day? So at the end of the day I got the OSB up but the wind got to be too much for the rolled roofing. Below are pictures of the day.
Screwing down the first sheet


I got the job of putting the sheets on the roof.




Positioning the sheet on the roof.




My wife collected eggs.




My son wore my hat.


and ate homemade strawberry ice cream
Then helped position the last sheet in place.


We took a break then this started happening.. I hope the pictures show what the wind is doing to the palo verde.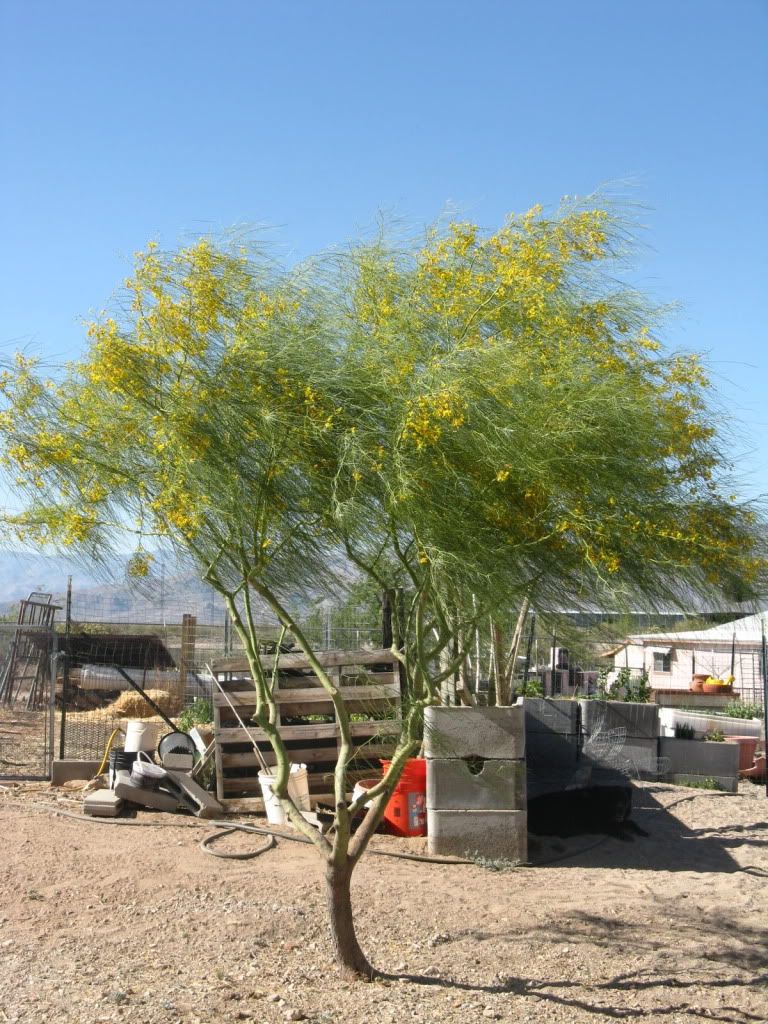 Blowing in the wind.
I had the rolled roofing positioned once and the wind picked up the whole sheet and blew it off the roof. We'll try again after work tomorrow. Otherwise below are some pictures of what it looks like now.